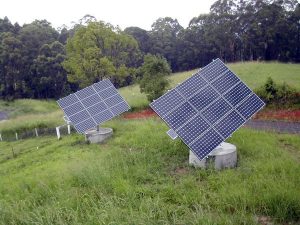 Stand alone system owners are eligible for the RECs rebate. See Rebates and Benefits information on the homepage.
There is no specific stand alone or remote area rebate available at present.
The solar industry is currently lobbying for a remote area rebate to be re-instated.
The federal Government has indicated it will not support an increased rebate for stand – alone Systems at present.
An email or letter your local Federal MP requesting a remote area power assistance program be re-instated may help the cause.
Stand Alone Solar Power Systems operate independently from mains power. Generally used in remote areas where connection to the grid is expensive.
Holiday Coast Solars accredited solar designer can custom design your own self sufficient, independent power system.